Our Team
Susan Hubbard
Susan Hubbard began her career with HHHunt in 1991 in the Roanoke, VA area and recently moved to the Chesterfield area as Community Manager at Abberly CenterPointe Apartment Homes. Susan has held regional and state positions within the Virginia apartment industry, including the Roanoke Lynchburg Regional Apartment Association, as well as being a voting member on the Board of Directors for the Virginia Apartment Management Association. In her role as Community Manager, Susan leads and manages a team of leasing, customer service, and maintenance professionals. Her main goal is to lead these professionals to serve our residents and community with exceptional customer service and provide quality products that reflect the Values and Brand Promises of HHHunt. In addition to multiple company awards, Susan holds various industry related certifications including a Certified Apartment Manager designation with the National Apartment Association. Originally from the Richmond and Chesterfield area, she is happy to be back home and closer to her family and friends. Susan enjoys hiking, running, biking, traveling, decorating, spending time at the beach and loves her quality time with family and friends.
Alisa Bingham
Assistant Community Manager
Alisa Bingham joined HHHunt in 2018 as the Assistant Community Manager at Abberly CenterPointe Apartment Homes. She began her career in Property Management over eight years ago as a Property Manager in Virginia Beach and Northern Virginia. Alisa has a passion for people and enjoys helping them find the perfect apartment home. She is committed to living HHHunt's Brand Promise of being Customer Focused and looks forward to creating meaningful experiences for the residents of Abberly CenterPointe. In her spare time, Alisa enjoys kickboxing and Zumba classes, trips to the beach with her family, watching multiple Survivor episodes and couponing.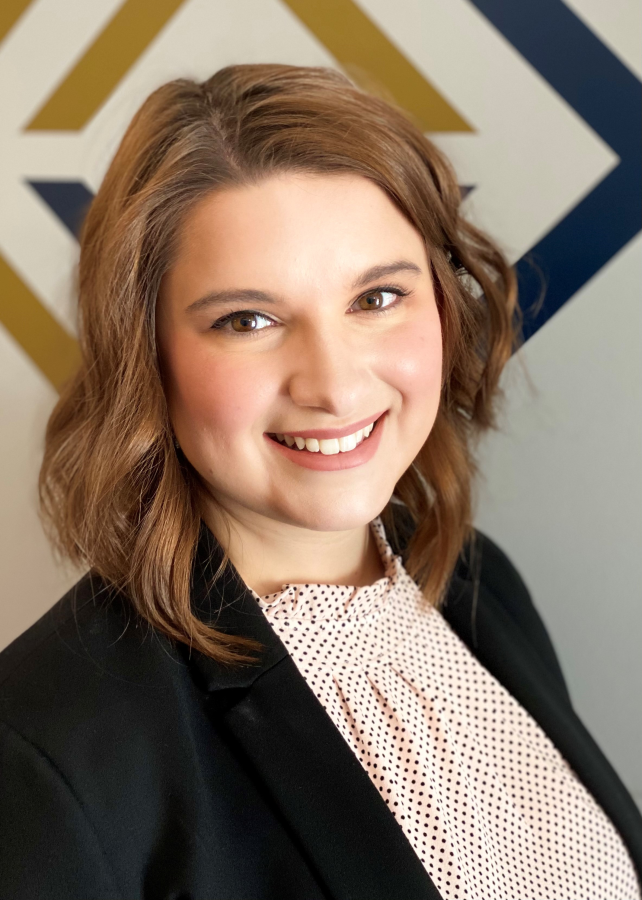 Kaitlin Farmer
Kaitlin joined the HHHunt team in April 2021 as a Leasing Consultant. With over 10 years of customer service and business administration experience, she shows her passion by fulfilling HHHunt's Vision of 'improving the world and how people live' by helping prospective residents select their perfect apartment home. In her spare time, Kaitlin enjoys spending time with her husband and their two dogs, Ella and Charlie.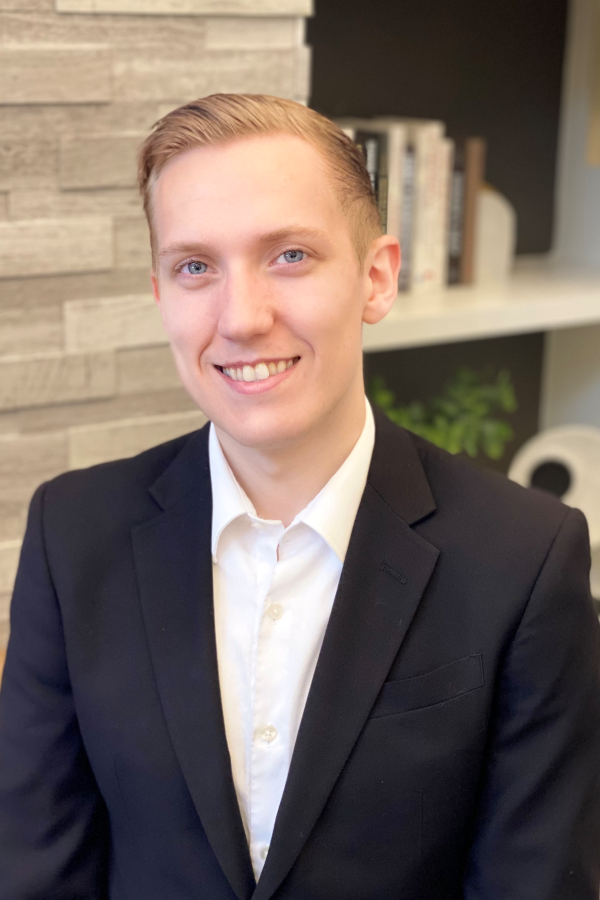 Jordan Reed
Jordan Reed joined the Abberly CenterPointe Team in June 2021 as a Leasing Consultant. As a native of the Allegheny Mountains, he is excited to experience urban living for the first time. With four years of direct customer service and hospitality experience, Jordan strives for excellence whether it be personally or professionally. His goal is to help others and improve their experience in any way possible. Jordan is very excited to be a part of the HHHunt family and looks forward to serving the Abberly CenterPointe Community. In his spare time, in addition to running, exploring new restaurants and traveling, you might find Jordan dressed up, attending local theatre or on the sofa playing video games.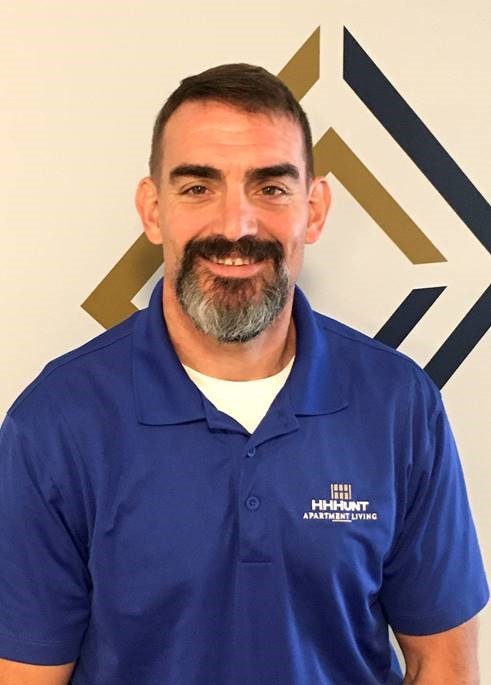 William Souder
William Souder joined HHHunt in 2018 as Service Manager at Abberly CenterPointe Apartment Homes in Midlothian, VA. After his service in the Marine Corps and telecommunications field, William entered property management and now has over seven years of apartment industry experience. He has served in various roles including Maintenance Technician, Maintenance Supervisor and Renovations Supervisor at other area communities. As the Service Manager at Abberly CenterPointe, he leads the daily operations of our Service Team, ensuring our residents receive the award-winning customer service that is expected at our community. William holds certifications in HVAC, Asbestos and Mold Remediation and has a strong mechanical and construction background. He enjoys sports, woodworking and all outdoor activities, but most of all, William is a proud father who enjoys spending time with his four kids.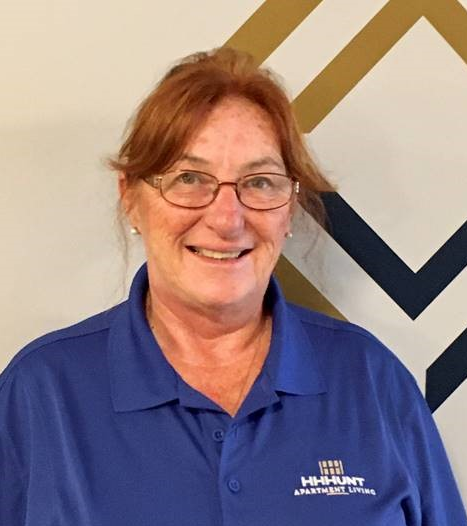 Katrin Ferraro
Kat joined our Abberly Centerpointe Team as a Service Technician in October 2019. She has been in the multifamily maintenance field since 1998 and loves exceeding residents' needs and expectations. Kat is originally from Kitzingen, Germany and loves spending time in her garden, enjoying arts and crafts, camping, and going on motorcycle adventures with her son.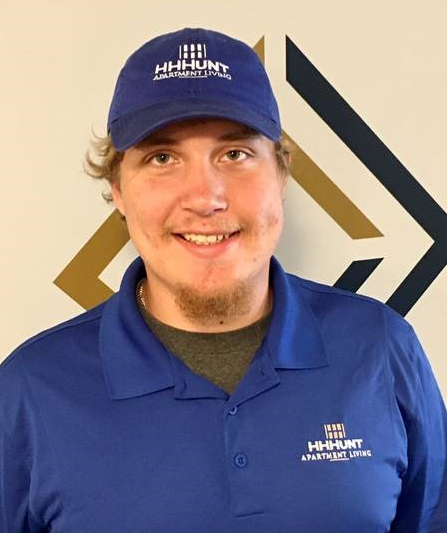 Shane Johansen
Shane has been following his passion for maintenance in multifamily services since 2016, and joined our Abberly Centerpointe Team in October 2019. Born and raised in Long Island, NY, Shane moved to Virginia in 2014. Mention a rod and reel...and he is ready to go! He lights up when you talk about fly fishing, and you'll usually find him wading in a river in his spare time. Shane also enjoys restoring pre-1970's vehicles.